"According to We Are Social's Digital 2020 report, up to 70% of the population has access to the Internet (equivalent to 68 million people). In addition, the number of social network accounts in Vietnam is 65 million, each day users access the Internet for about 6 hours and 30 minutes. These numbers prove that Vietnamese people's access to the Internet has now become more popular and easier than ever. In that context, businesses need to accelerate in improving customer experience through the process of measuring digital data."
That's why Kompa launched a comprehensive 360-degree Brand Communications Management Solution package to help businesses see the overall picture of the brand in most digital media channels in the clearest way. Let's learn about the story of forming this solution package through the sharing of Mr. Vong Thanh Hai, CSO Kompa Group.
* First, please tell us in what context was the 360 Comprehensive Brand Communications Management Solution package born?
In the context of the current impact of technology, to better understand the desires of target customers, as well as improve business efficiency, businesses need to evaluate the effectiveness of each of their communication activities. In addition, communication crises on digital platforms are also becoming more frequent with the ability to spread more strongly. This is also one of the major concerns of businesses today.
Combining the above observations, we launch a comprehensive 360-degree Communications Management package. With this solution, businesses can track and monitor all of their own activities as well as the activities of their competitors on social networking platforms and on mainstream media channels. At the same time, we also support brands in monitoring and continuously updating negative information mentioning the brand 24/7 to have the most immediate and appropriate solutions.
* Specifically, how does this solution package solve the above problems?
Comprehensive 360-degree brand management package monitors brand and industry health in the digital environment through online user conversations. These discussions are handled by a 24/7 data collection system called Kompa.ai, built and designed exclusively by Kompa.
At Kompa, data and information collection is also done on official information platforms. All positive, negative or directly or indirectly related news to the brand and industry are compiled, periodically reported and notified directly via SMS and email. This helps brands quickly capture information, prevent and handle negative news to avoid unnecessary exposure to media crises in the most optimal way.
Besides, from Kompa's data, brands can determine their potential customer portraits: Who they are, what they love, what they want to change, and their interactions with the brand. The process from finding "key learning" to determining "insight" to use for PR and communication campaigns also becomes simpler, more effective and more accurate. In addition, brands can also easily analyze trends and discussion content across multiple channels, so they can plan more appropriate marketing strategies.
* Investing in data is a long-term process. So how has Kompa prepared to launch this solution package in Vietnam?
Over the years, Kompa has invested in building a database system, a natural language processing system (NLP: Natural Language Processing) and training a team of experienced market analysts. We believe that a harmonious combination of technology and practical experience can provide an overall picture of the market for businesses.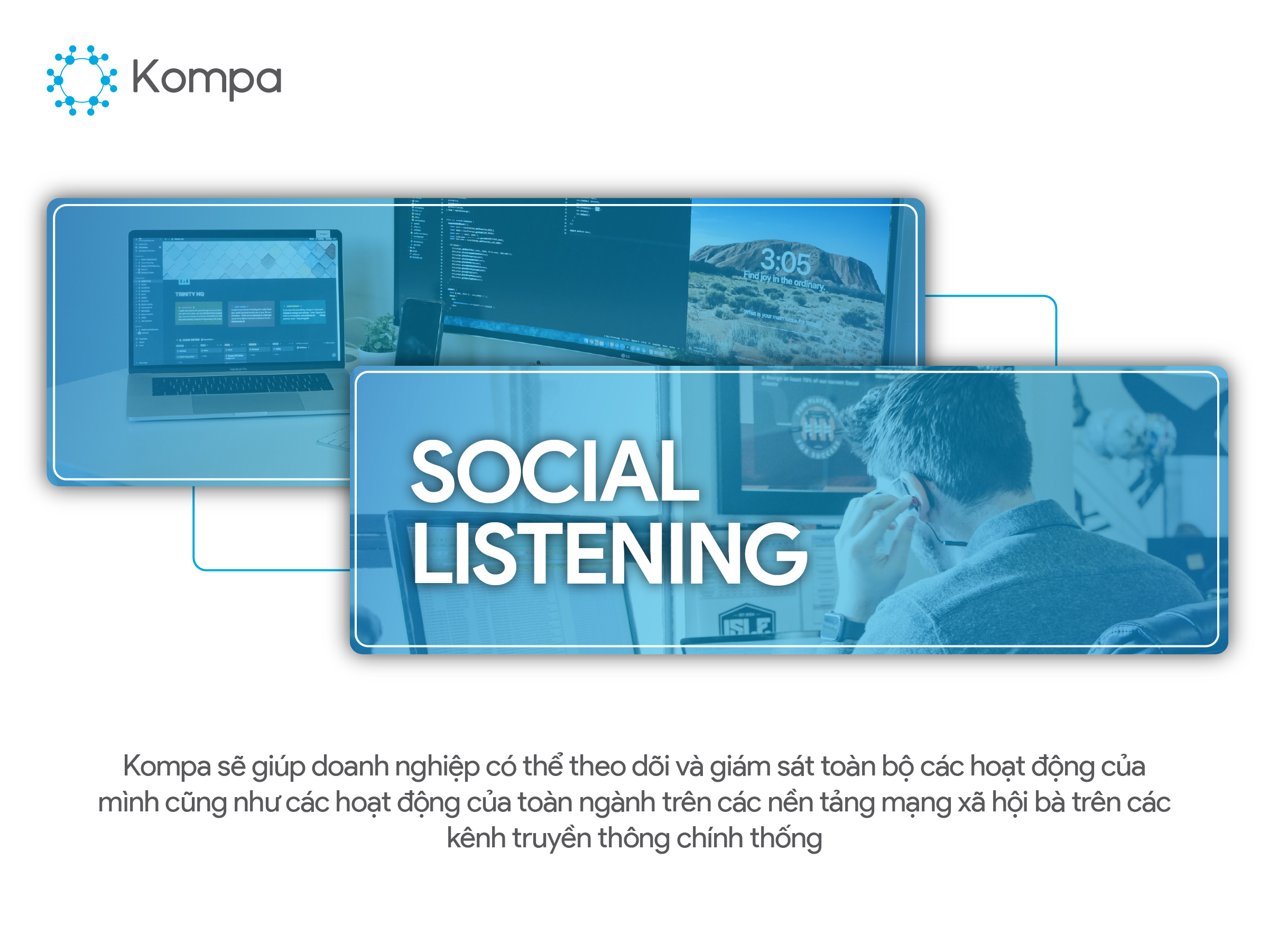 We don't stop there, we also invest in research and apply many different methods to analyze 3 main areas: Voice of customer, Customer Experience and Social Brand Equity (Brand Value Measurement), to provide the most practical suggestions, enhance customer experience and strengthen brand value.
* Please share about the advantages and disadvantages in the process of developing this service package?
We have 3 big advantages.
Firstly, thanks to the integration of natural language processing (NLP) and data collection systems right from the start, we are not afraid of the constant changes and developments of language in the industry society. The discussion synthesis and processing process is always guaranteed to operate optimally without worrying about identifying discussions that contain acronyms or similar keywords.
Secondly, in addition to building and developing an independent discussion collection system, Kompa also works and links with partner units in many countries around the world. This is to realize the desire that reports at Kompa are not only made in Vietnamese but also in many different languages, ensuring to meet the needs of domestic and foreign businesses.
Finally, with nearly 10 years of experience in supporting businesses in managing negative news on the media and social networks, Kompa is confident that it can help brands increase their "resistance" to the flow of fake and negative news.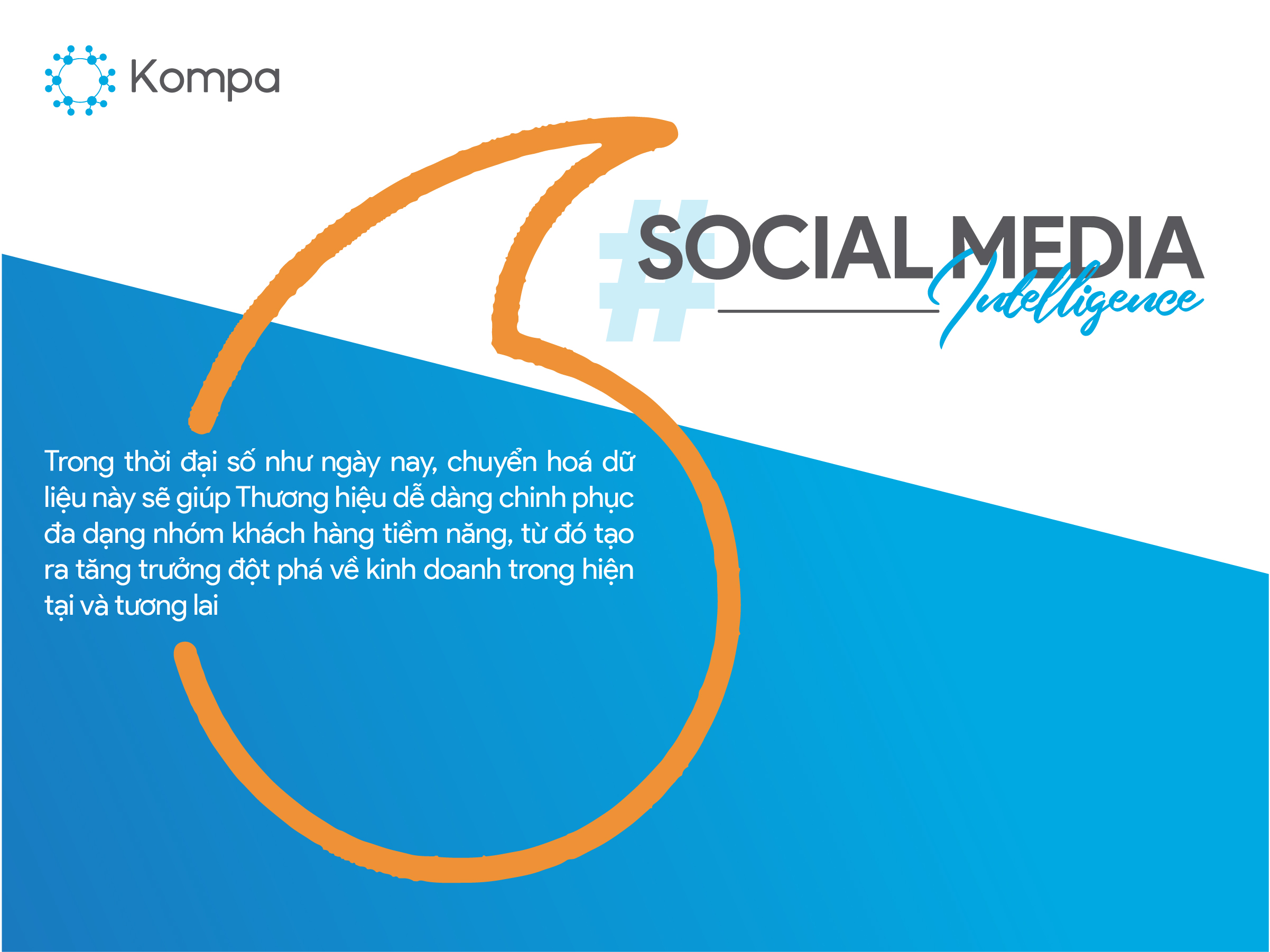 As for challenges, the process of researching and implementing this solution package also faces many difficulties due to the constant changes and updates in policies and regulations in protecting user information of network platforms. Therefore, in addition to complying with the legality of collected data, we always need to supplement and adjust many implementation steps and increase the participation of human factors in the report production process for enterprise.
Finally, human resources is also one of the areas that needs a lot of investment from the early days. Because we need to ensure that our team has knowledge and experience from general to in-depth knowledge of the market in many different fields. Only then can the reports produced by Kompa provide value propositions for the enterprise's business activities.
* So what does Kompa expect with this service package?
The 360-degree Brand Communications Management solution package is the key to helping brands take full advantage of the power of big data and artificial intelligence. This is a factor that many businesses have been wondering about for many years. In today's digital age, this data transformation will help brands easily conquer a diverse group of potential customers, thereby creating breakthrough business growth in the present and future.
Kompa expects the 360-degree corporate data management solution package to become one of the top choices in managing brand communications on social networking platforms and official corporate media sites.
* Thank you for your sharing.
From Brandsvietnam (https://www.brandsvietnam.com/21171-CSO-Kompa-Group-Can-ket-hop-nhip-nhang-giua-cong-nghe-va-kinh-nghiem-thuc-tien-de-danh-gia-tong-quan-thi-truong)