Which Brand's communication campaign received the most discussions in the past May?
Let's explore the top 5 outstanding communication campaigns of the month with Kompa.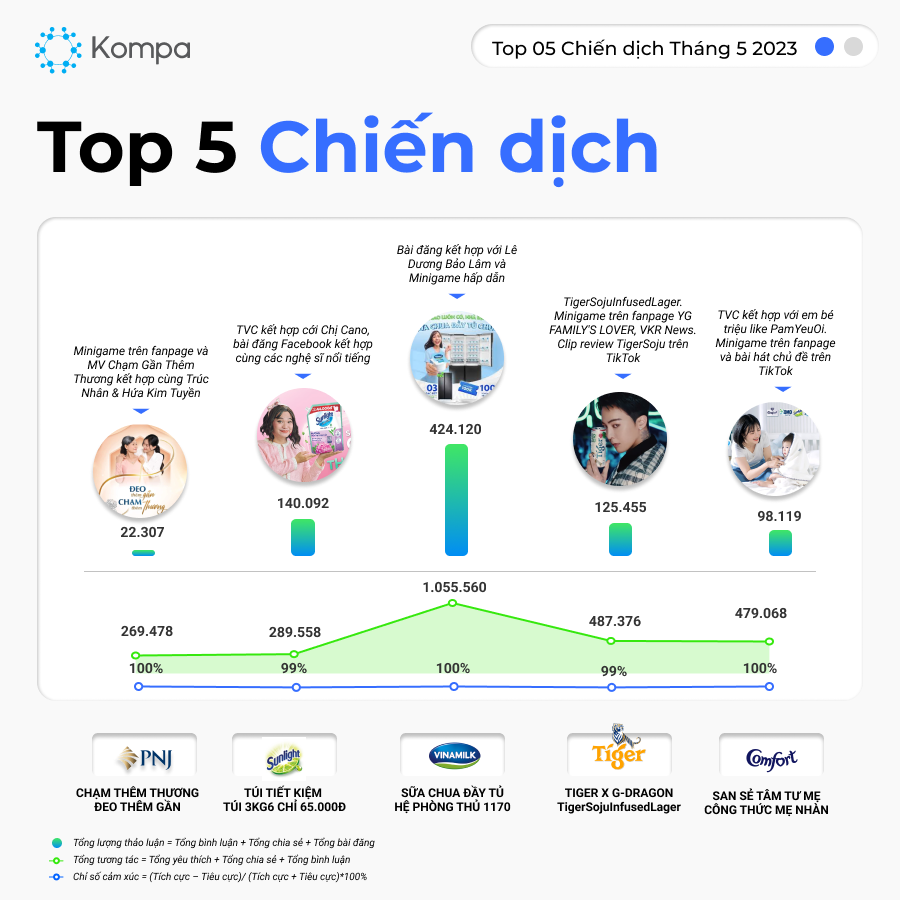 In May, Vinamilk's "Sữa Chua Đầy Tủ – Hệ Phòng Thủ 1170" campaign recorded over 400K discussions, making it the most talked-about campaign of the month. The campaign's appeal came from its collaboration with influencers, which garnered positive reactions from the public. Additionally, a minigame with a significant prize increased customer engagement
A video featuring artist Lê Dương Bảo Lâm sneaking into Cris Phan's house with the intention of "raiding" the fridge full of Vinamilk yogurt attracted the most interactions with over 7K comments and 200K views. The community left many positive comments regarding the humorous situations involving the two artists.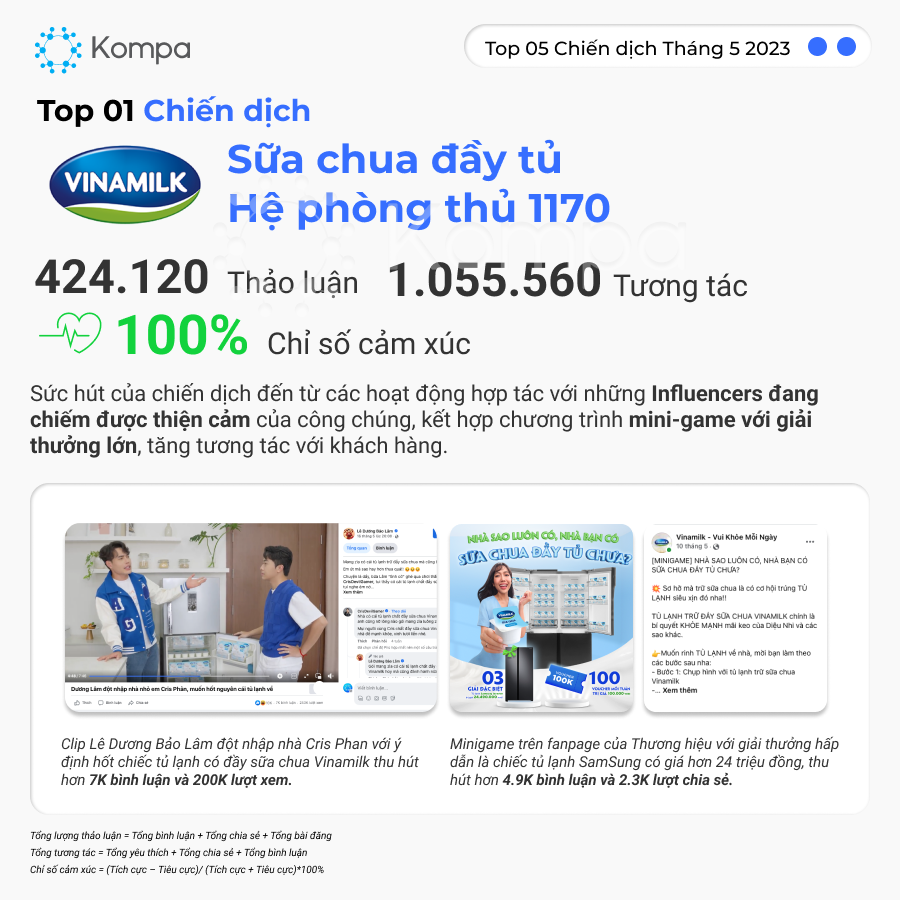 A minigame on the Brand's fan page with an attractive prize, a Samsung fridge worth over 24 million VND, also attracted a large number of participants.
Sunlight – floor cleaning liquid Brand, took the second position with 140,092 discussions for the "Túi Tiết Kiệm" campaign. The campaign featured Chị Cano in the TVC and various meme posts that interacted with social media users on major fan pages like "Hóng hớt Showbiz," "Theanh28 Entertainment," and "Đì Va Quanh Ta."
Ranked third, the campaign that partnered with global superstar G-Dragon to introduce the TigerSoju product from Tiger Beer left its mark with over 125,455 discussions. The Brand had engagement activities with social media users, including minigames on pages with a large Kpop fan base like "YG FAMILY'S LOVER" and "VKR News."
Comfort's "San Sẻ Tâm Tư Mẹ Công Thức Mẹ Nhàn" campaign received 98,119 discussions, securing the fourth position.
PNJ – "CHẠM THÊM THƯƠNG ĐEO THÊM GẦN" campaign generated 22,307 discussions, rounding out the top 5.