According to data from 2022, the scale of the retail market in Vietnam reached 142 billion USD, and it is projected to increase to 350 billion USD by 2025. It is evident that Vietnamese consumers are spending significantly on everyday necessities, groceries, and essential items. One of the driving forces behind these figures is the impact of festive occasions or major promotional events. Therefore, how do consumer behaviors differ during these times compared to regular days? How can manufacturers, investors, and managers utilize this information in their retail market research? All of these questions will be addressed in the content discussed below.
Retail Market During Festivals and Holidays
Most recently, the people of Vietnam experienced the "Second Tet" holiday with 5 consecutive days off during the Hung Kings' Commemoration Day (April 10th in the lunar calendar) and the adjacent April 30th – May 1st holidays. This is a time when people embark on trips, visit their hometowns, or choose to stay in the city for leisure and entertainment. It's not surprising that the retail sector operated at full capacity to meet the rapidly increasing demand. Shopping centers and large supermarket chains like MM Mega, AEON Mall, Co.opmart, etc., consistently launched attractive promotional programs to stimulate consumer shopping.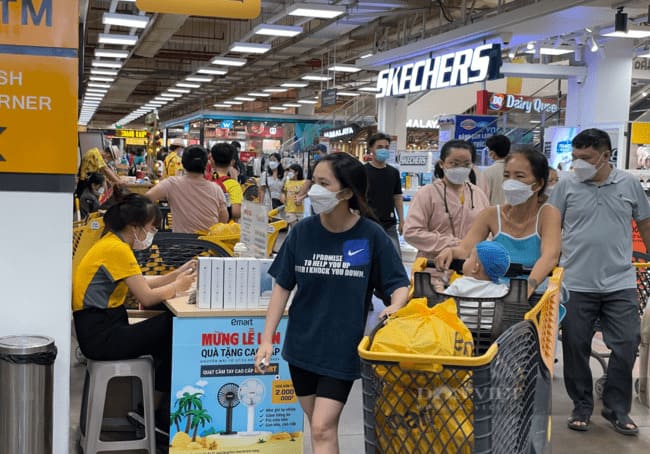 Not only during the April 30th – May 1st holidays but also during the Lunar New Year (Tet) period, Vietnamese consumers are enthusiastic about spending. Specifically, the total revenue and retail sales of goods during the 2023 Tet holiday increased by 20% compared to the previous year. The product categories contributing the most to this growth include clothing, household goods and appliances, groceries, and more.
It's evident that during extended holidays, Vietnamese consumers prioritize shopping, using services, and spending on their interests. However, these holiday seasons occur only once a year. In the context of e-commerce development, unofficial occasions like Black Friday, Valentine's Day, and others are utilized for demand-boosting campaigns to attract orders throughout the year. These days also receive significant response and participation.
The influence factors on consumer behavior in shopping activities
In general, from the two situations mentioned above, we can see that the shopping behavior of Vietnamese consumers during festive occasions is primarily carried out during major holidays or throughout the year. They are stimulated and respond to calls from factors that can be listed as follows.
Time
During festive occasions, people have more free time after a period of long and exhausting work. These holidays provide them with an opportunity to satisfy their personal needs and take care of their families. Shopping at shopping centers is considered a form of entertainment with family, relatives, and friends, and they spend these moments. In addition, Vietnamese holidays often fall at convenient times of the year, such as Tet Nguyen Dan, which occurs at the end of January or early February each year when the weather is mild, and people are more likely to go out.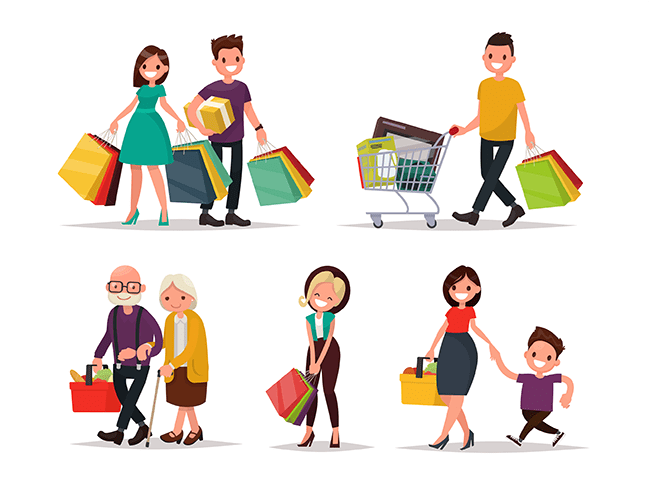 Promotions
Furthermore, marketing activities and promotional programs are strong influencing factors on the increase in the number of shoppers. Consumers receive benefits such as discounts, gifts, or lucky draw prizes when making purchases at retail chains. For example, during the April 30th holiday, Saigon Co-opmart offered a 50% discount on consumer goods like beer, soft drinks, and fresh products.
The retail industry is characterized by products with very little differentiation, so price is the key determinant of revenue growth. Promotional programs have encouraged people to shop and tapped into the consumer mentality of taking advantage of holidays to save on expenses.
Meaning of the Holidays
Finally, holidays are special days with specific meanings, and the general trend is that people engage in activities different from their everyday routines. During festivals and holidays, the exchange of gifts, commemorations, or celebrations often takes place. Therefore, in the lead-up to these periods, there is a significant increase in people's demand for gifts. At that time, the retail market is stimulated, and businesses can capitalize on this timing.
How can retailers use this information to understand the market?
The factors mentioned above illustrate consumer behavior and psychology as the holiday season approaches. However, how can managers or business owners utilize this information? The answer is that they can use it for market research purposes within the broader economic context and make strategic decisions for their businesses. These decisions may include launching new products, promoting inventory turnover, and gathering information to mitigate business risks.
Launching New Products
Introducing new products is a strategy commonly used by retail manufacturers, but it also carries significant risks when consumers have not yet adapted to the packaging or low brand recognition. Therefore, during festive occasions when consumers are more concentrated, there is a higher likelihood of a larger audience recognizing these new products compared to regular days. Iconic new products will be designed with a holiday theme to increase attention and differentiate them from other displayed items. Market research becomes easier now, as there is a substantial and reliable volume of consumer feedback and evaluations available.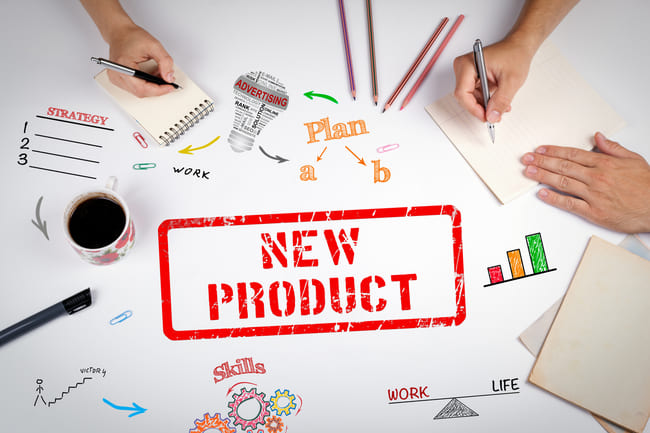 Promoting Inventory Turnover
In conjunction with the strategy of launching new products, promoting inventory turnover through deep discount programs can help businesses reduce costs related to warehousing, transportation, and more. In the retail industry, there are often hundreds or even thousands of different product SKUs, leading to a substantial amount of inventory at various distribution centers and facilities. That's why holiday seasons provide an opportunity for managers to plan and optimize their supply chain management more effectively.
Data Collection
As per the information provided and forecasts, the retail sector is expected to contribute around 59% to Vietnam's GDP. It is evident that an increase in consumer spending is a positive sign for the economy. Consumers drive increased production across various industries, promote cash flow, and create employment opportunities. During this phase, economic managers or business owners will engage in observation and data collection from invoices, statistical reports, and more to determine which goods and services are in demand among the population. By doing so, policies and development strategies can be adjusted more appropriately to align with market trends based on nationwide retail market research data. Conversely, if the economic outlook appears bleak, business owners can mitigate risks by not aggressively expanding production and implementing tighter cost controls.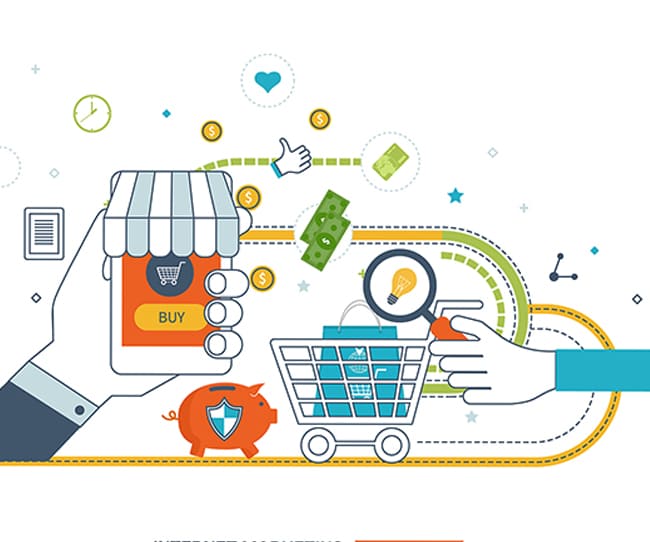 Kompa – Providing Retail Market Research Solutions for Businesses
Kompa is a company that applies data technology (AI, machine learning) on a big data platform to offer data analysis solutions and provide customers with valuable insights to optimize their business operations in various aspects such as Marketing, Finance, Operations, and other fields. Kompa has been accompanying hundreds of small, medium, and large businesses in Vietnam for over 20 years, including prominent names such as Vingroup, Masterise Homes, Vinamilk, SSI, MB bank, Tân Hiệp Phát, Shopee, Vietjet Air, and many more.
Summary
Festive occasions are not only a time for people to enjoy and have fun, but they also involve shopping at supermarkets, dining out, and traveling. Consumers are enticed by special offers and attractive amenities, making the most of this time to experience and indulge after a period of hard work. Conversely, these occasions also provide valuable information for business owners, allowing them to make more informed business decisions based on consumer trends derived from nationwide retail market research. Therefore, festive occasions have brought mutual benefits and rare business opportunities for both parties involved.