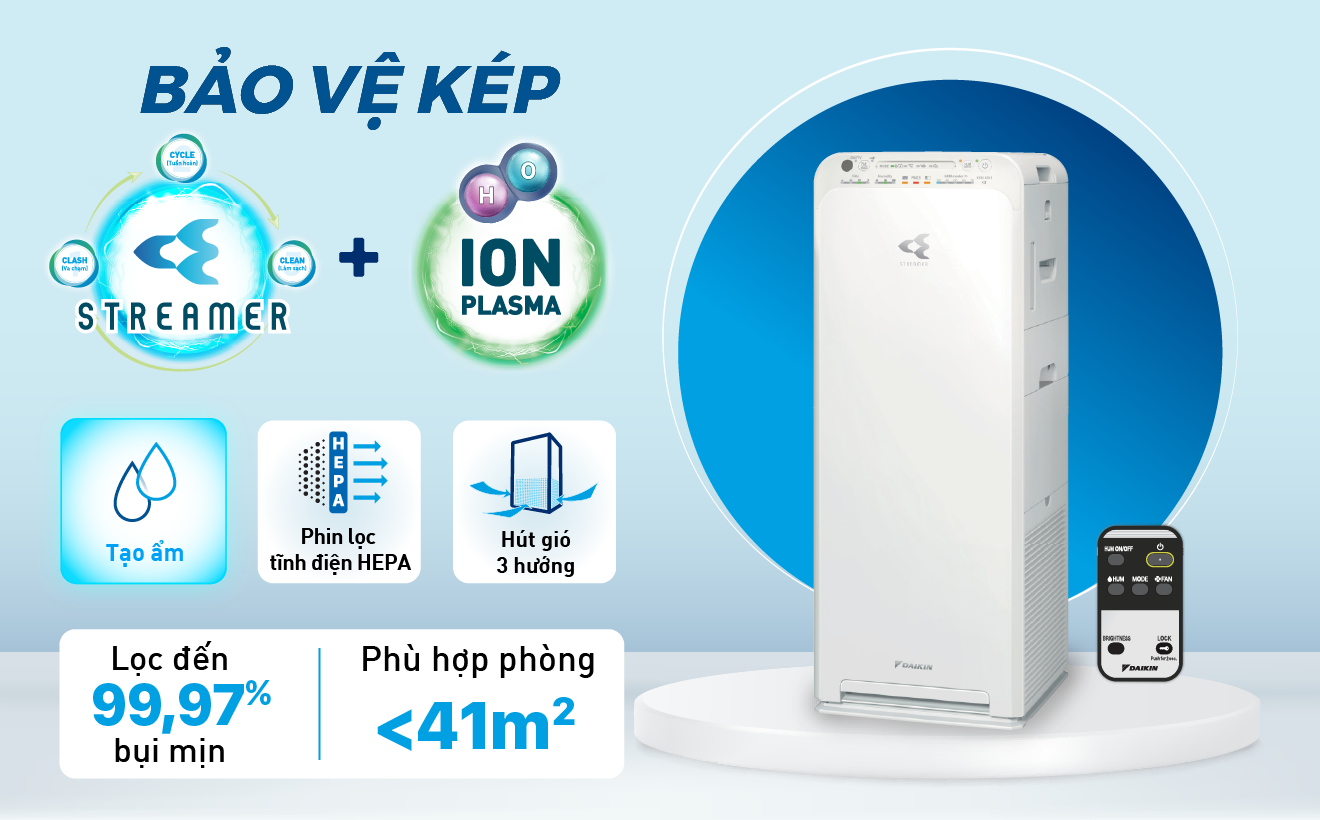 Daikin, a leading air conditioning equipment manufacturer from Japan, has decided to expand its product portfolio into the air purification equipment market in the Vietnamese market. To ensure the effectiveness of this product launch campaign, Daikin aims to gain a deep understanding of market needs, real-time consumer feedback on air purification devices across social media, as well as staying informed about industry trends and comparing campaign performance against other competitors.
Kompa offers a comprehensive Brand Health Check solution that provides Daikin with all the answers and valuable insights to enhance campaign performance.
Air Purifier Appliance Industry Overview
Main Discussion Channels:
Daikin, Sharp, Xiaomi, and Samsung are the air purifier Brands that users on social media are interested in and discussing. Among social media platforms, users discuss air purifiers the most on Facebook. Daikin is mentioned in discussions suggesting product purchases, accounting for 30.2% of the total discussion. Sharp gains attention from minigame activities on its Brand fanpage, with 30.3%. The Xiaomi brand is mentioned at 36.2% thanks to the promotional campaign 'Get a Xiaomi air purifier when ordering Xiaomi 12T Series' by the Cellphone S chain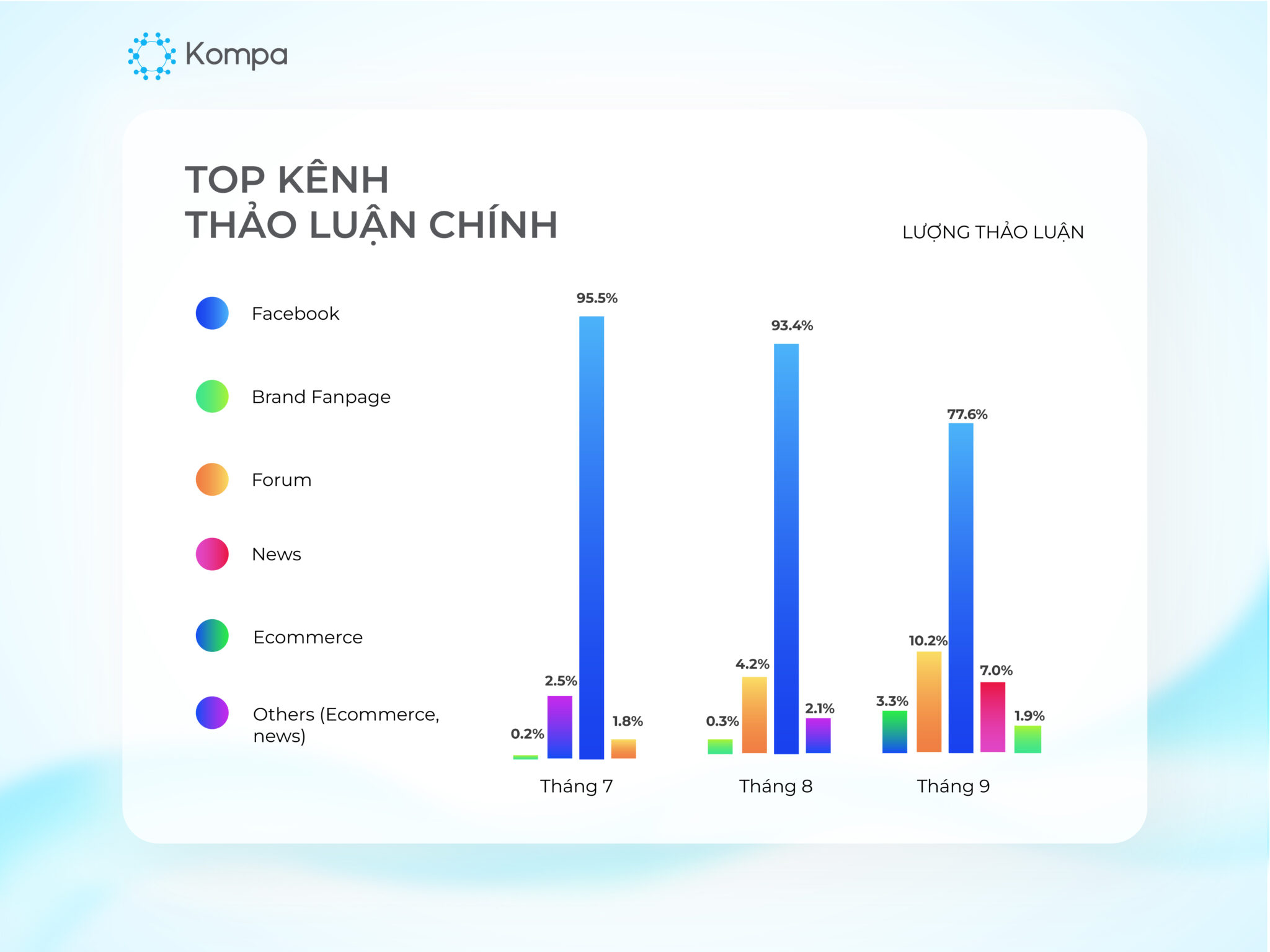 Top Discussed Topics
Most users are primarily concerned about prices. Daikin captures user attention with its design, superior new technology, and machine performance. Xiaomi generates discussions with its promotional programs.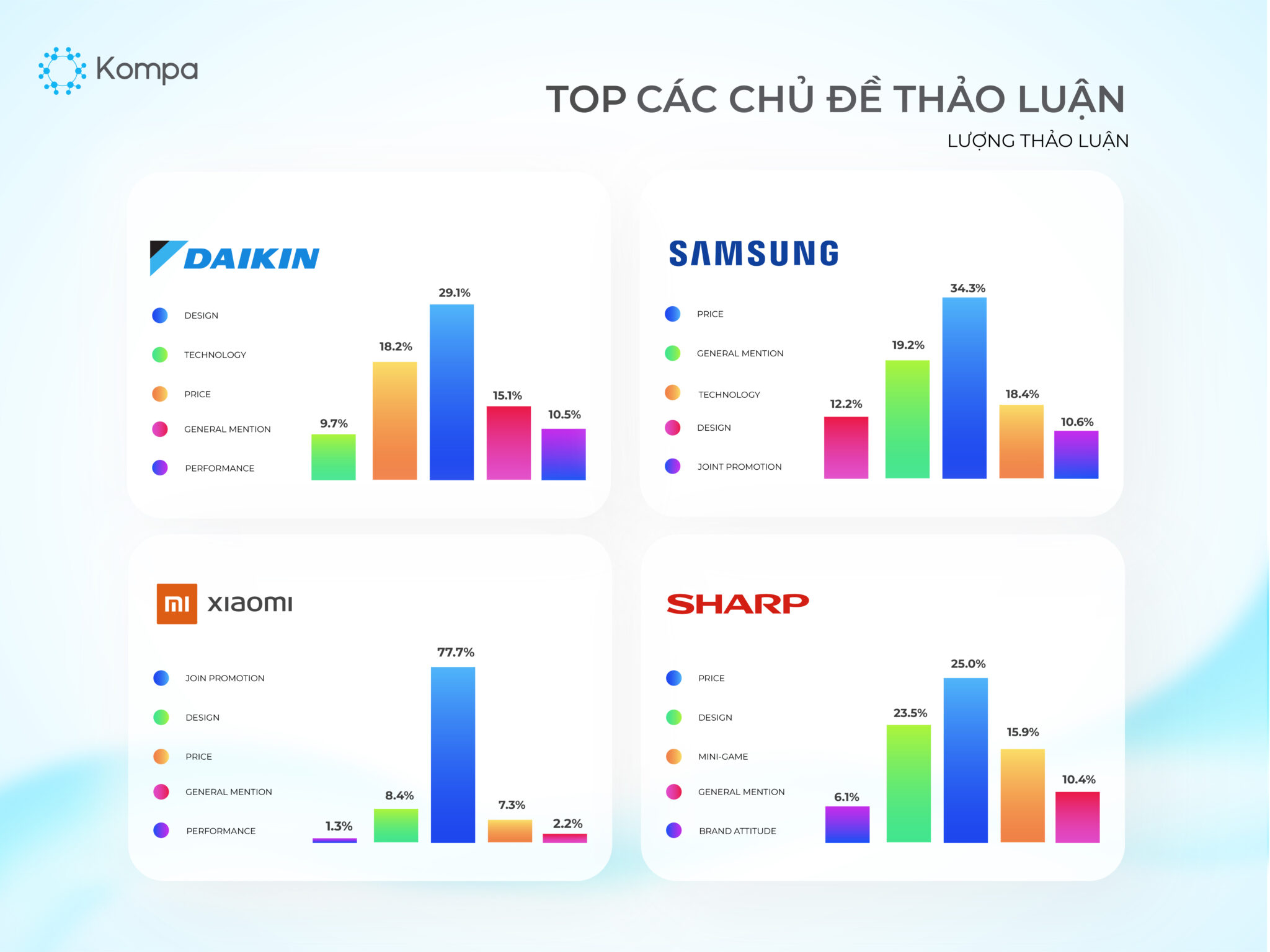 Sentiment
Air purifiers have been positively received by consumers, helping to purify the air and protect health. 54.1% of discussions have a positive tone, while 45.1% have a neutral tone.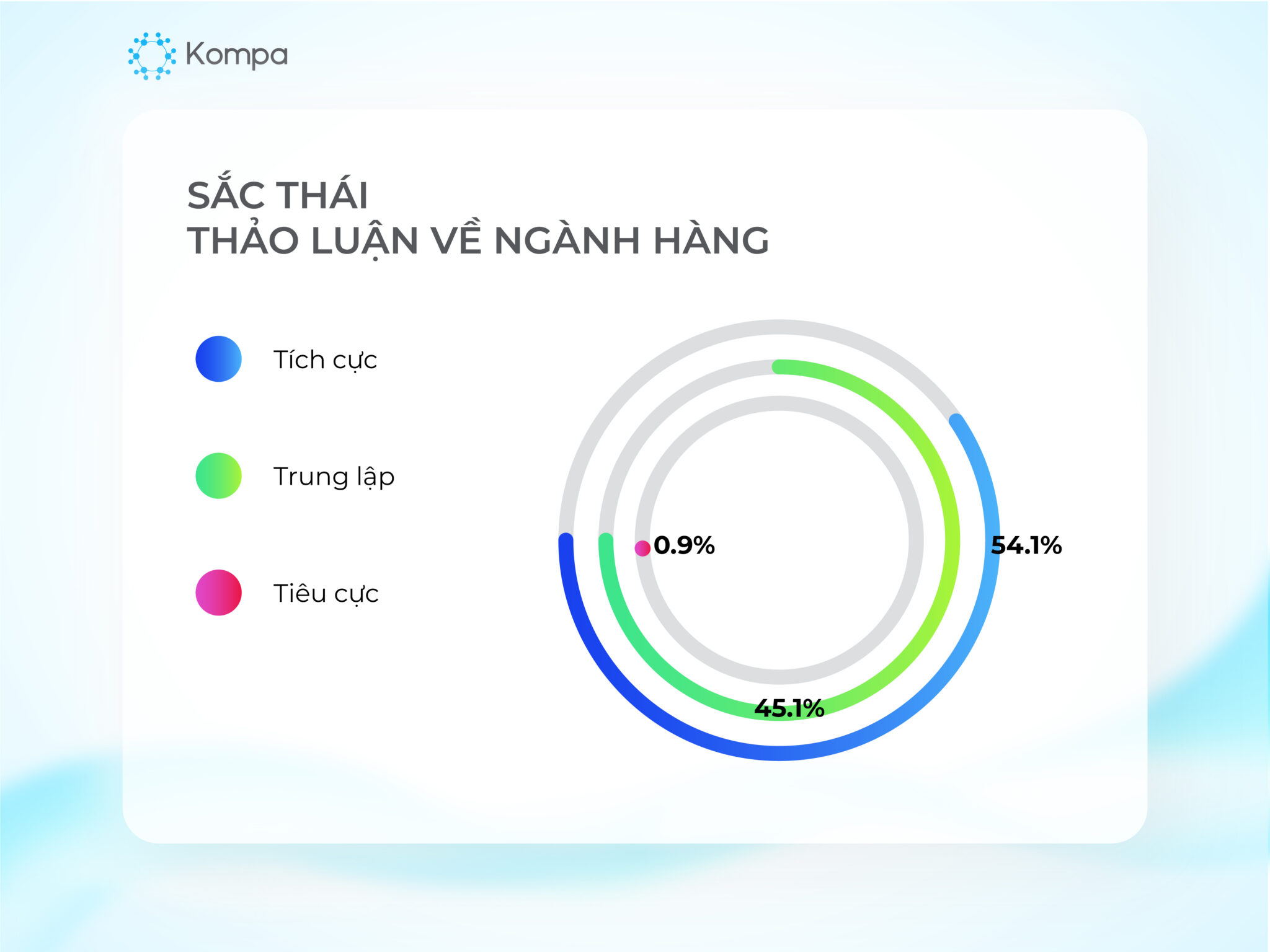 Deep dive into Brand and Competitor Discussions
Most discussions about the brand are focused on Facebook, accounting for 92.2% of total discussions on social media channels. Among them, 50.1% of discussions are positive, 49% are neutral, and 0.9% are negative. Digging deeper into the responses, users expressed dissatisfaction with product defects and customer service. Additionally, 30.7% of responses indicate consumer interest in the new technology developed for the brand's air purifier devices.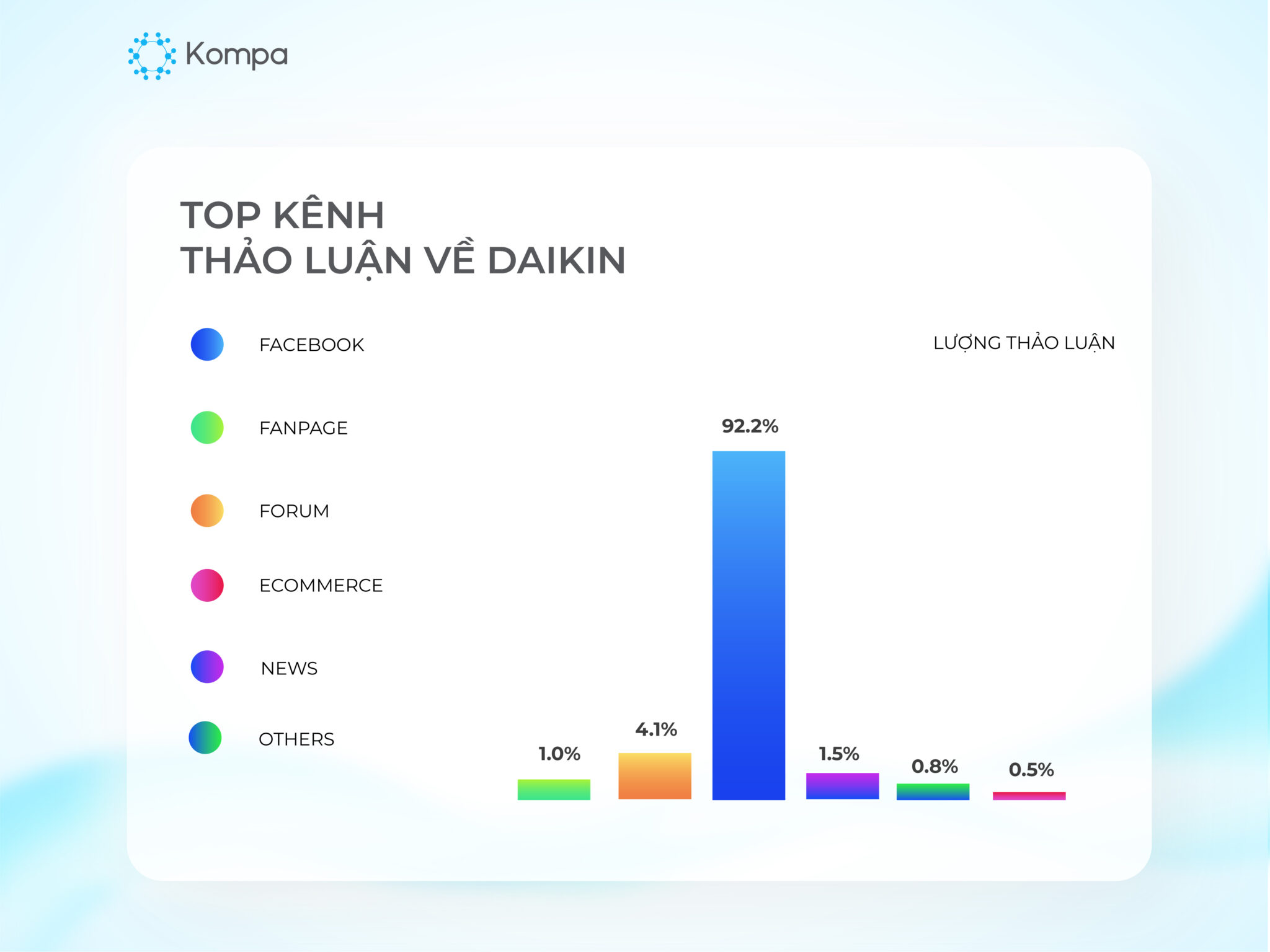 Samsung, Sharp, and Xiaomi also have discussions primarily originating from Facebook. Specifically:
Samsung receives feedback about pricing, with consumers interested in affordability. Samsung's air purification technology receives 11.1% positive discussions, praised for its effective performance.

Sharp and Xiaomi engage in discussions comparing their device's operational efficiency with Daikin. Consumers actively participate in Minigame events organized by the Brands, contributing to 44.3% positive discussions for both. Xiaomi garners over 93% positive discussions through promotions in partnership with Cellphone S.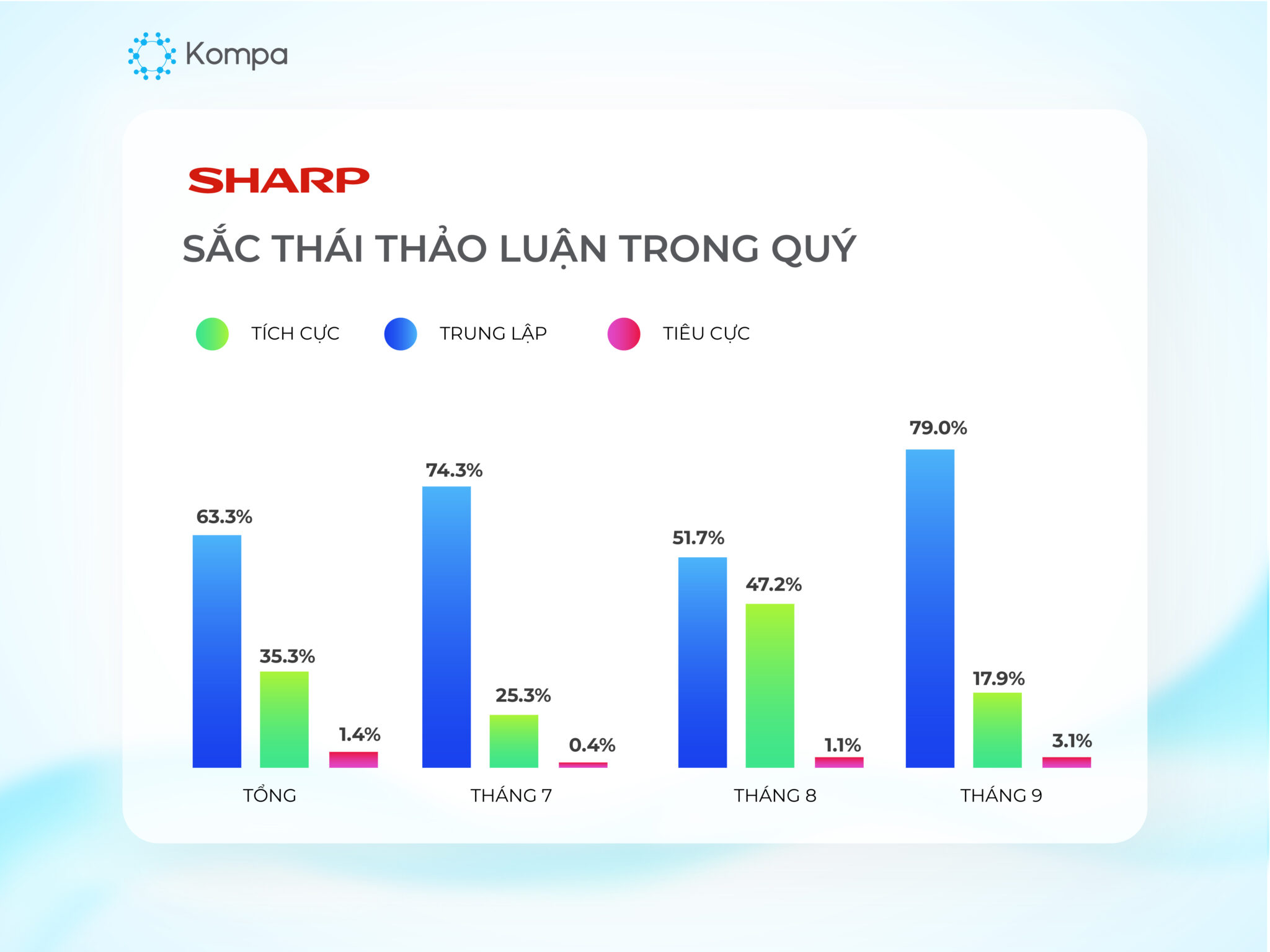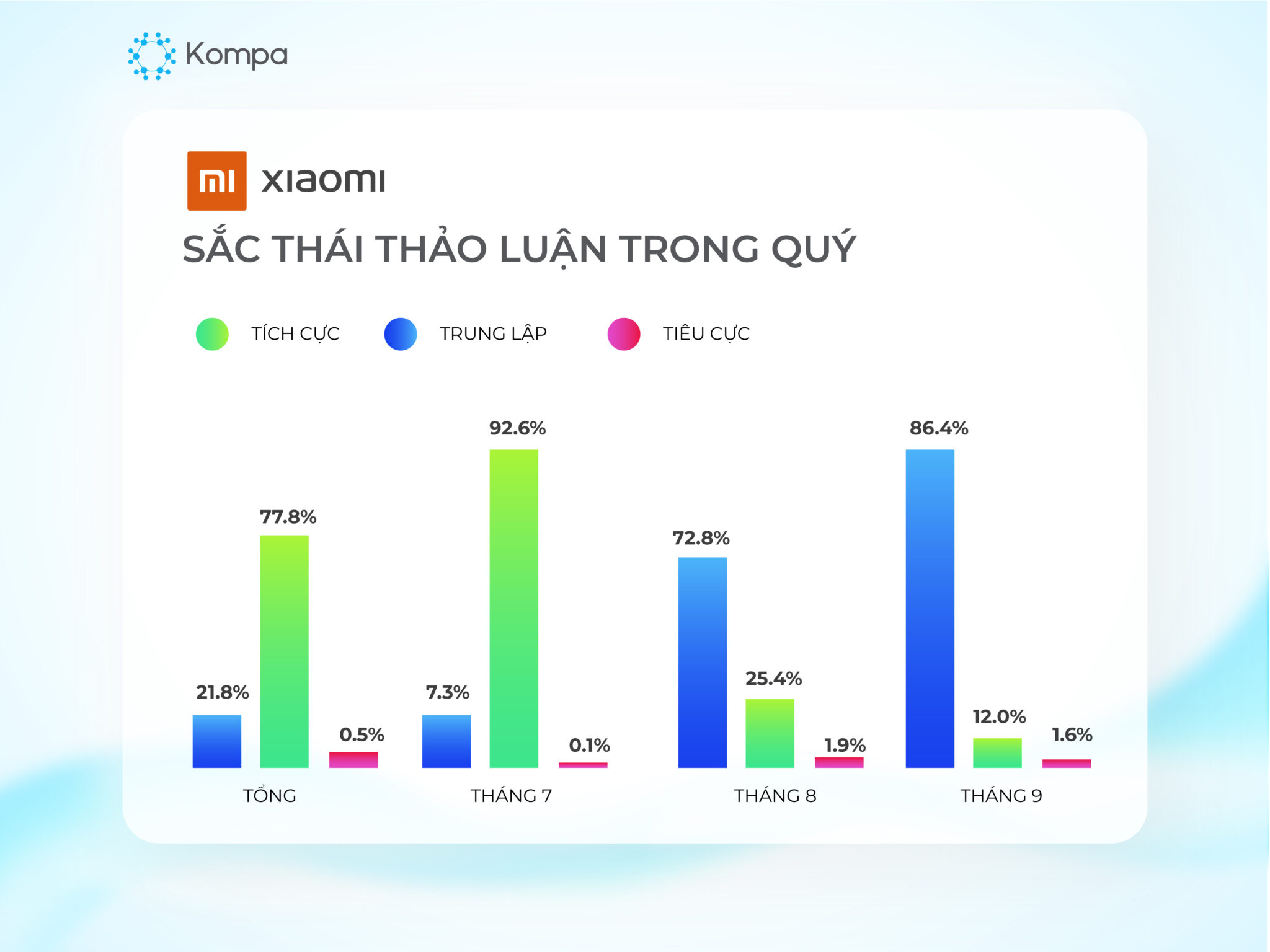 Trend in Brand Discussion Growth
Negative discussions have shown a decreasing trend from July to September. Over three months, the Brand has maintained a high level of positive and neutral discussions, averaging at 50.1% positive and 49% neutral.
Recommended Brand Awareness and Brand Engagement Activities from Kompa:
Actively collaborate with technology community administrators such as otofun, voz, tinhte to swiftly address and manage negative discussions.
Utilize the Brand's official fanpage to engage with other official Fanpages. This emerging trend helps connect users and the Brand more closely.
Enrich content related to air purifiers, including usage guides, essential considerations before purchasing, and tips for prolonging air purifier lifespan. Consumers often seek reviews and advice before making air purifier purchases. Providing useful product information boosts consumer confidence, reduces poor user experiences due to improper usage, and demonstrates the Brand's attentiveness and care.